Welcome to Wappa Falls Observatory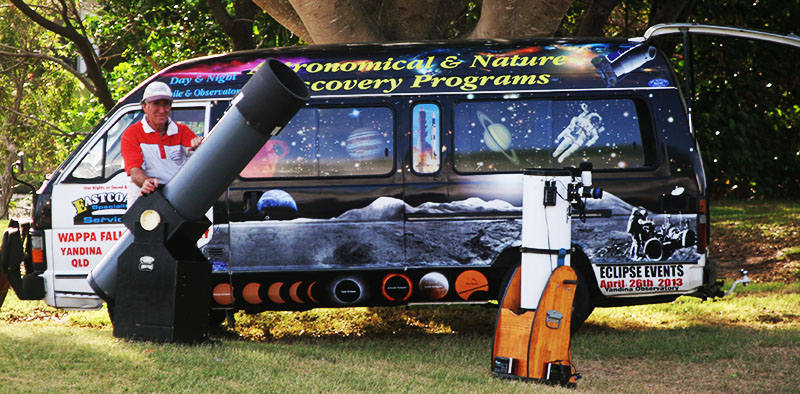 We are one of Queenslands leading private observatories with 16 Telescopes ranging in size.
Our shows are humorous, fun and informative to suit all ages with catering for special needs groups.
Grounds are in a quiet and dark bushland setting.
With over 50 years of experience in astronomy,
the observatory has been open for over 27 years.

We also provide a mobile show which we take on the road to schools, camps and other events.
This includes telescopes, displays, slideshows and more. We cover sunshine coast sunshine coast and surrounding areas, brisbane and more.
Contact us for more info.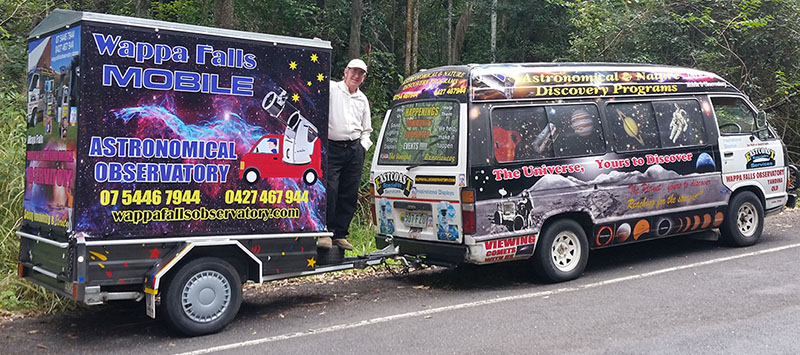 Our night time show has many of activities including viewing through telescopes, sky tour, indoor display, talk and slideshow. Even if there are clouds or rain, there is still tons to do. Our slide show alone goes for 12+ hours.

The Day time shows have plenty of things to do also. We have 10 telescopes equipped for safely viewing the sun with 6 different filtering systems.
(DO NOT do this without the proper equipment)
Also there are indoor shows, our meteorite collection and space walk.